Take flight with us!
Louisville's elite flight training center.

Learn to fly the most popular
aircraft in the world!

Total Aircraft
Management Services

Learn to fly helicopters!

Fractional Shares

Contact us to set up a
Demo Flight today!
Certified Flight Instructor Helicopter Pilot Course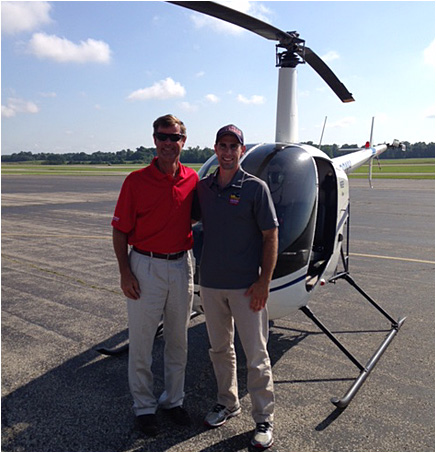 Basic Requirements
You must be 18 years old
You must be able to read, speak and understand the English language
You must pass 2 computerized tests.  A knowledge test and a fundamentals of instruction test. You must receive at least a 70% score.
You must hold a valid Commercial Pilot Certificate
Hold at least 3rd-class medical certificate
This course includes:
25 Hours Flight Time Dual
40 Hours Ground Training
Examiner Fee (not included in estimate)
2 Written Tests
Estimated total Cost in:
– Robinson 22: Call for Pricing
– Robinson 44: Call for Pricing
*Note: All Training Costs may vary on Dedication and Commitment of the Student.